Monthly Archives: July 2012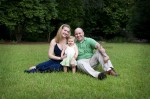 Turning one means it is time for a little one's first birthday party and usually for that very first taste of cake!  At first, their tiny little fingers touch that icing wondering what on earth it is.  However, once they see that they have the approval of their parents, they dig in!  I have the...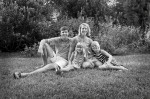 The Botanical Gardens is my favorite location for a session.  It is gorgeous!  Tonight, I photographed a wonderful family of four- mom, dad, and two little girls.  I had a lot of fun with them, especially when I met Hal the stuffed holiday moose in a dress.  Just don't call him a moose!  :)  They...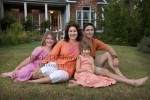 The weather in Georgia can be tricky.  Sometimes, it is cold, and the next minute it is cold.  Sometimes, it is sunny, and the next minute it is pouring!  I had been planning a session with Carrie, Paul, and their two daughters for quite awhile, and when the time came, we had quite the storm!...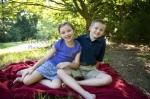 The past week has been packed with mini sessions!  Last night, I had fun photographing twins who I also teach music to!  Kate and Drew were a blast to work with.  I have rarely gotten to see them interact with each other, so getting to photograph them together was awesome.  The relationship of a brother...